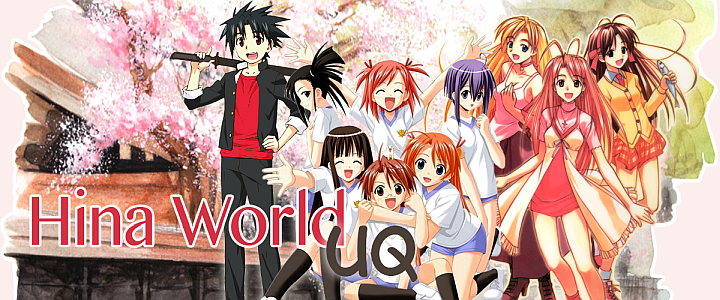 Hot Topics
01 August 2018

As promised by the author Shoji Gatou, after years of waiting, here arrives the Final Season of the adventures of Sousuke and Kaname from one of the longest light novel series of all time.

27 June 2018

A social phenomenon coming from the Japanese precariousness that thanks to new social envirnoments becomes a very particular lifestyle.

08 June 2018

With the new box office record in japanese cinemas and the recognition by world critic, an analysis of the latest work by the director Makoto Shinkai.

22 May 2018

Set in an alternative Italy plagued by terrorist attacks, a dramatic story of young girls rescued from abuse and reused in a special police department.

20 April 2018

In the last decade online broadcast has changed worldwide with new technologies, even the Japanese Anime have now Simulcast which have deep impact on international fansub.
Last Release MangaDB (Italian Only)
FMP20 - Semaru Nick of Time

Volume 20 - Chapter 03B

Angel Beats Track Zero

Volume 01 - Chapter 03

FMP19 - Tsudou Make My Day

Volume 19 - Chapter END

Love Hina One Shot

Volume 00 - Chapter 01

Azumanga Daioh

Volume 01 - Chapter 06
To read
Leggi l'esperienza di un fantastico viaggio tra i colori e la cultura del Giappone. Disponibile in formato cartaceo o Ebook a soli 1,99€!
Per maggiori informazioni clicca qui.